Lacers arrive at the Ant Street Inn ready for a weekend of enchantment. But this magic doesn't just come out of a hat, so to speak. Committee members get to Brenham early to set things up!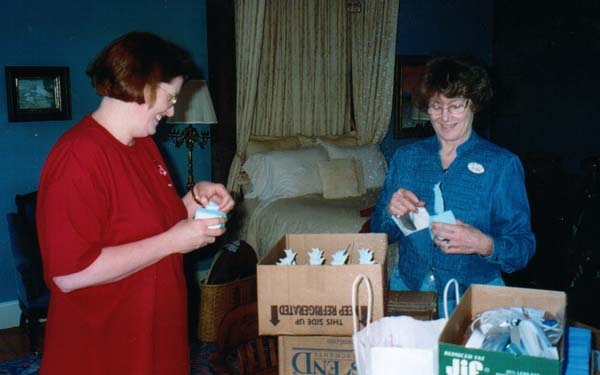 Jan Armentrout and Judy Ward unpack party favors for distribution. These little gems were left on everyone's
beds near the pillows. What a feeling, arriving in your room to discover that the Lace Fairies have left you
a little present!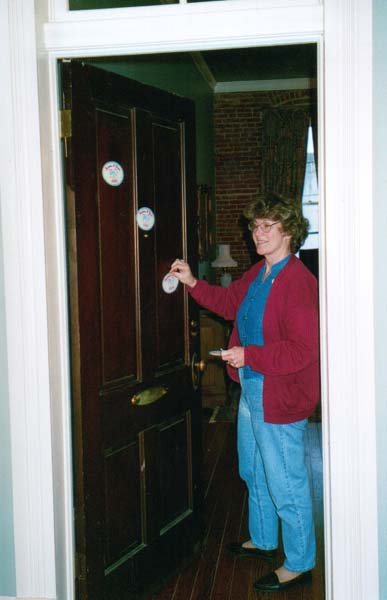 Judy Ward puts her name tag on the door of her room. Each lacemaker

gets a hand-made tag to put on their door. This makes it easier to find

each other throughout the weekend.




Official check-in time is 5:00, but lacers began arriving in Brenham as early as 12 noon. Roommates can be pre-selected or pre-assigned, but you don't get a room assignment until the 5 o'clock drawing of keys! All the keys are put in a basket and one roomie calls on Lady Luck to get a good room. Good thing for us that the Ant Street Inn only has good rooms...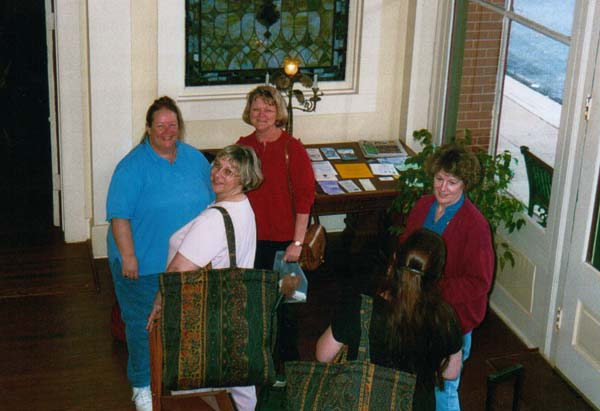 Judy Aycock, Maurine Schellinger, Carole Sattler, Tammy Hallmam., and Patsy Jewell
chat in the reception area as they wait for the 5 o'clock whistle to blow, signalling the
drawing of keys for rooms.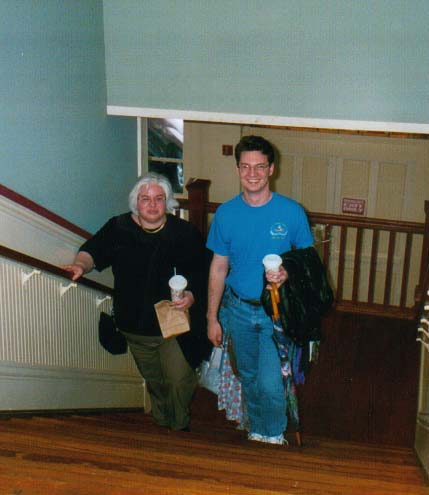 Having gotten their room assignments, Dianne Bielstein and Paul Gray head

upstairs to stake out their claims.


Next--> Wine and Cheese Reception