Alas, all good things must come to an end.

Sunday morning was another truly wonderful breakfast. I don't know how Pam does it!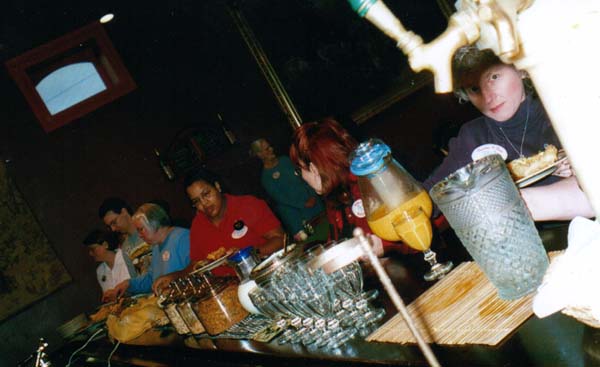 Lacemakers work through the breakfast line on Sunday morning.



After breakfast, we adjourned to another day of expert instruction from Judy and Louise. This year, though, lunch was different. Several restaurants are now open for Sunday lunch in downtown Brenham!

After lunch, the lacemaking began to wind down. People began their journey back home, to Houston, Dallas, or wherever. I think we all agree that Lace Escape 2001 was a relaxing, enchanting time for lacemaking and fellowship. We all eagerly await Lace Escape 2002 next February! The theme for next year is The Secret Garden. We have only a short time to find the keys to unlock the lacemaking magic...