Button, Button, Who's Got the Button?



Another part of the magic of the retreat is the mystery of the Saturday Night Program.

In the past, lacemakers have enjoyed a non-lacing program on Saturday evening. This allows for a creative diversion from the brain-intensive activity of the day. Truth be told, Judy and Louise are such slavedrivers... We need a break! Just kidding there. But it's still fun to have something divert our attention for a bit.

This year, Committee members provided instruction about how to make a Dorset Button.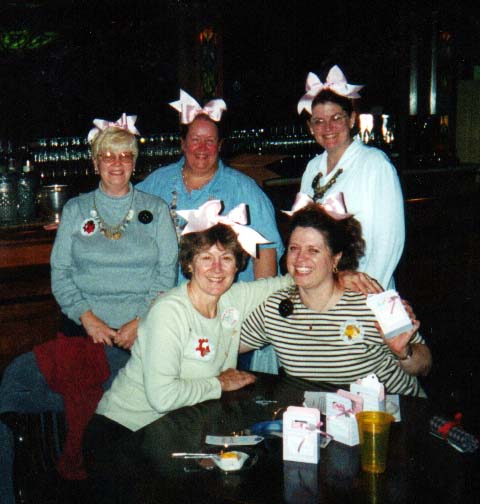 Chris Apple, Judy Aycock, Jan Armentrout
Judy Ward, Merrily Calhoun
The Sisters of the Bow, our benevolent Queens of Lacemaking, led the button instruction.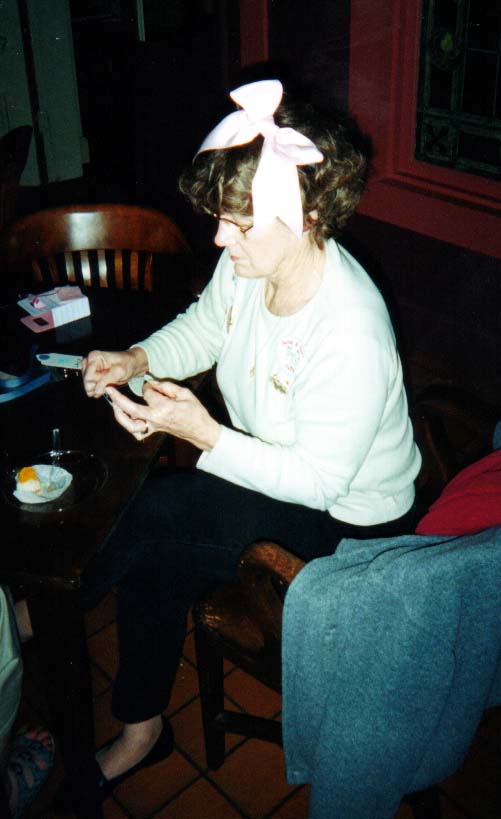 Judy Ward works on her Dorset button.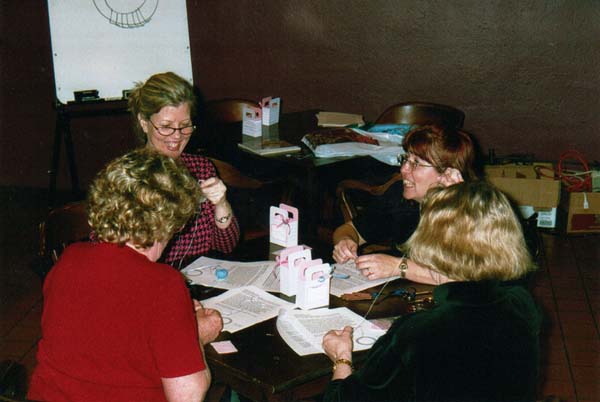 Patsy Jewell, Kathy Betbeze, Marilyn Boismier, and Carole Sattler
help each other unlock the secrets of making a Dorset button.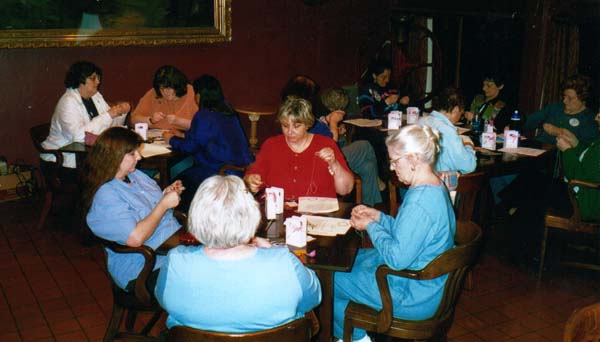 Lacemakers work in their groups as they make their buttons.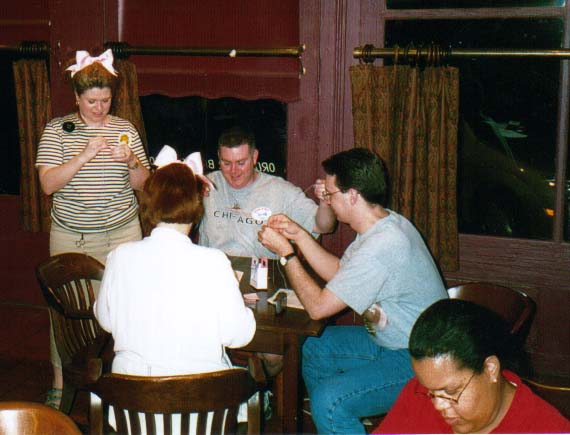 Some people need more help than others. Joe Shaw and Paul Gray require the assistance of both

Jan Armentrout and Merrily Calhoun! Paul still couldn't get his button to look right.




All in all, it was a pleasant evening of buttonmaking. Of course, some of our wagon wheels looked as though they actually made and barely survived repeat voyages on the Oregon Trail...


Next --> Sunday