Judy graciously led a begininng and continuing Bucks Point class. Several of her students returned, and there were a few new ones, too!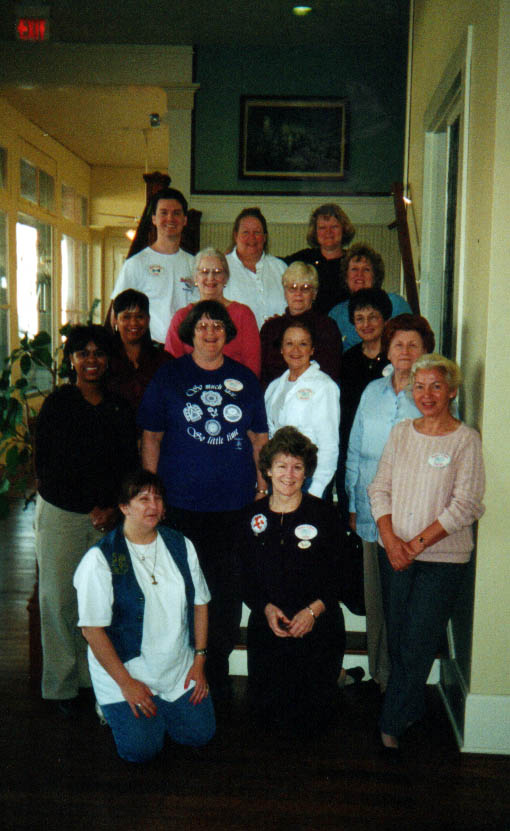 Students in the Bucks Point Class, left to right, starting with the back row:
Paul Gray, Judy Aycock, Carole Sattler
Martha Hunter, Chris Apple, Patsy Jewell
TaRita Lathan Campbell, Debra Lathan, Margo Winstead, Beverly Tschirhart, Roz Dworkin, Pat Kuhler
Tammy Hallman, Judy Ward, Gerda Wrede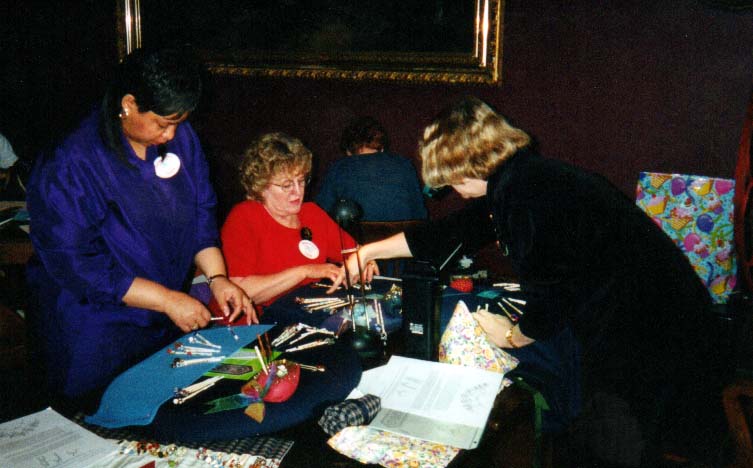 Debra Lathan, Patsy Jewell, and Carole Sattler work together.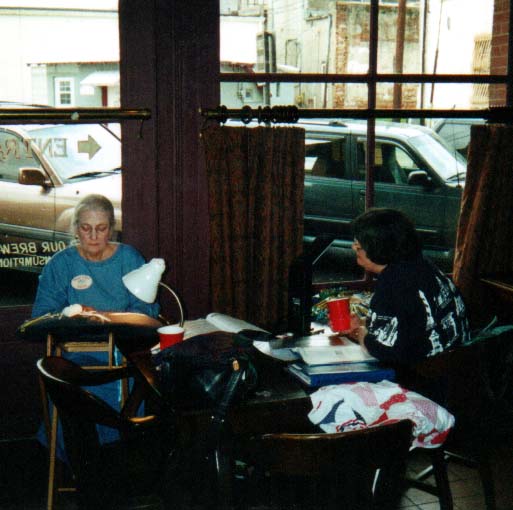 Martha Hunter and Margo Winstead work in their corner. Alas, like last year, they can't
avoid the camera!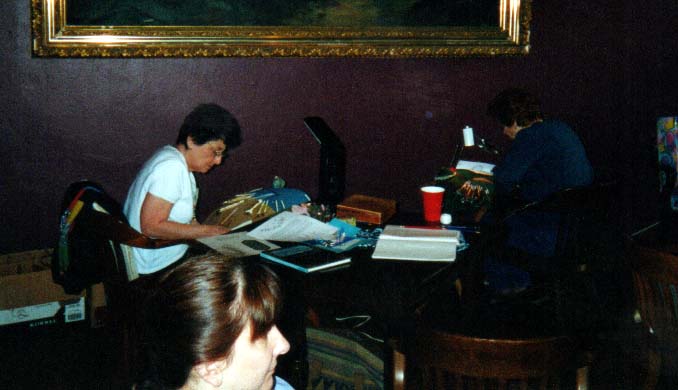 Roz Dworkin and Pat Kuhler work to the side of the dining area.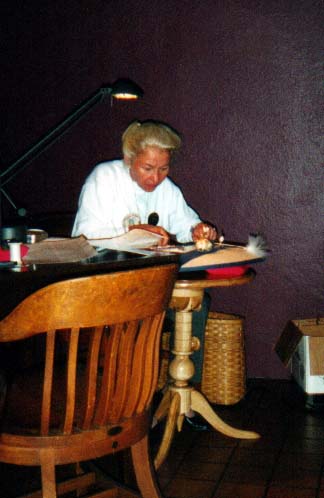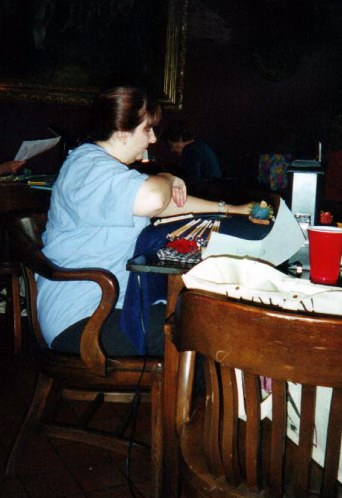 Gerda Wrede and Tammy Hallman tried to work alone. The marvelous wonders of technology unite them...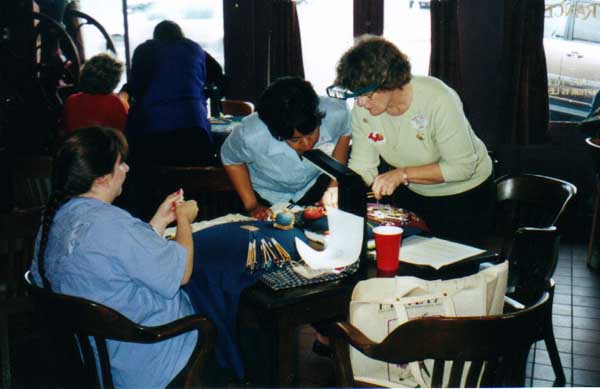 Tammy Hallman, Tarita Lathan-Campbell, and Judy Ward begin work on their Bucks pieces.



Next --> Button, Button, Who's Got the Button?