Bedfordshire and Cluny Class

Louise again conducted her class in the upstairs meeting room. She had several students from last year return for continuing Bedfordshire instruction. To broaden the pallete, she also provided instruction in Cluny, which is similar to Bedfordshire.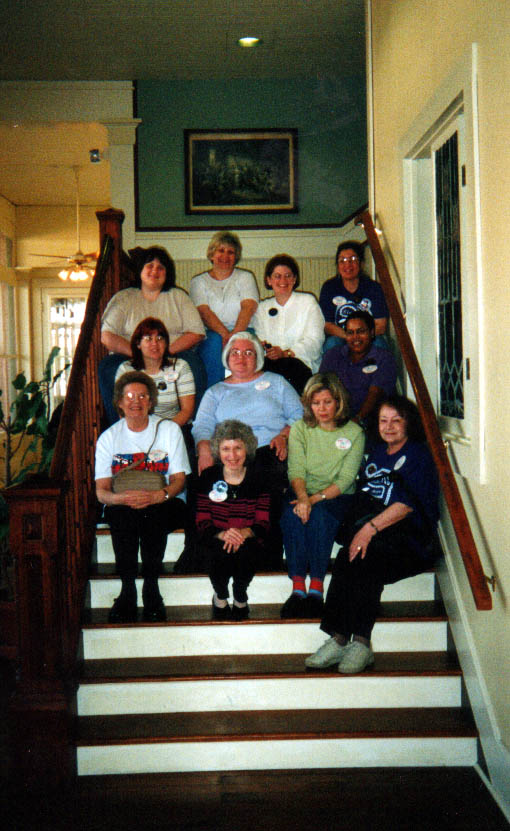 Participants of the Bedfordshire/Cluny class, from left to right:
Back row: Ginger Winstead, Maurine Schellinger, Jan Armentrout, Doreen Delgado
Middle Row: Marilyn Boismier, Dianne Bielstein, Vicki Donnenberg
Front Row: Beryl Sonnenburg, Louise Colgan, Kathy Betbeze, Pat Bailey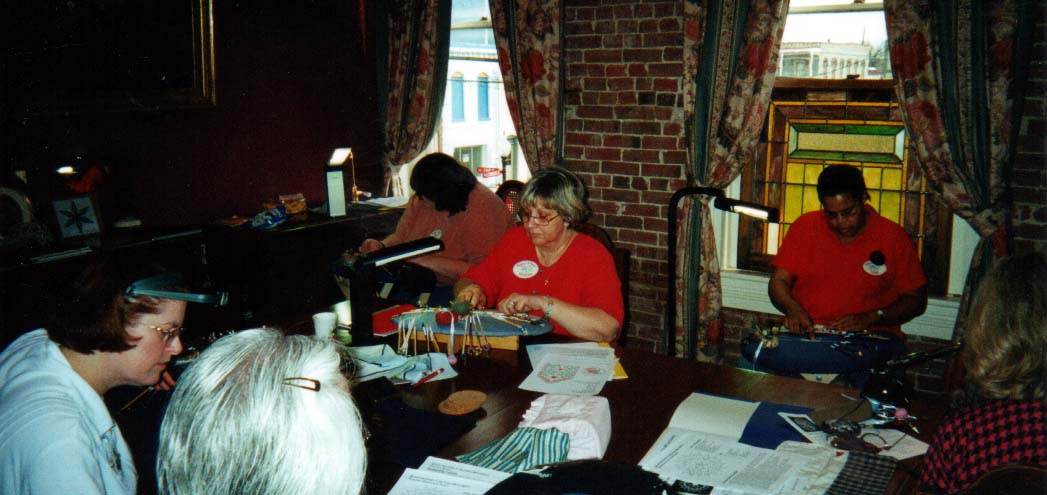 Jan Armentrout, Dianne Bielstein, Ginger Winstead, Maurine Schellinger, Vicki Donnenberg, and Kathy Betbeze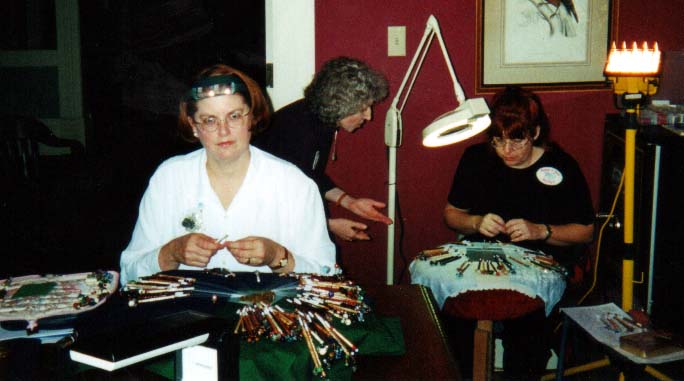 Jan Armentrout looks up as Louise helps Marilyn Boismier with her work.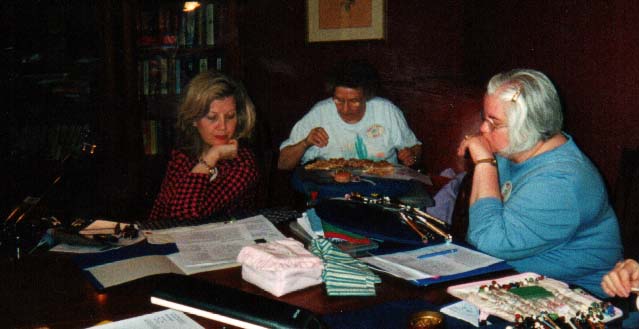 Kathy Betbeze and Dianne Bielstein ponder a problem while Beryl Sonnenburg works in her corner.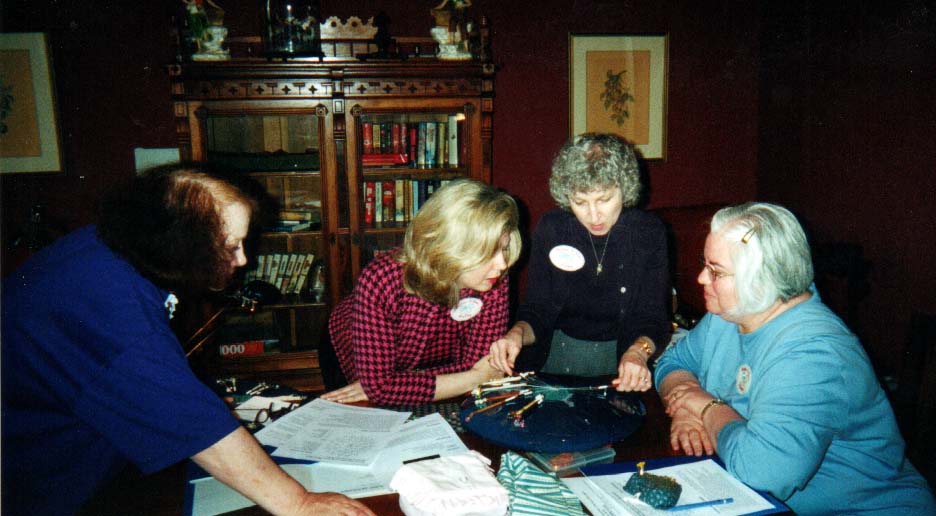 Louise helps Kathy and Dianne with their problem, and Pat Bailey watches on.




Next --> Bucks Point Class