Breakfast at the Ant Street Inn has got to be a glimpse of what awaits us in heaven...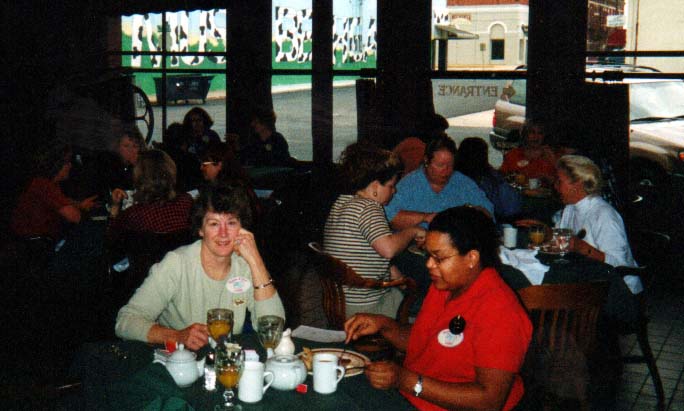 Judy Ward and Vicki Donnenberg, foreground.

Lacers enjoy the first of Pam's scrumptuous breakfasts!



Who likes to have pictures taken of them as they eat? Me, neither. So let's cut to the good stuff. And speaking of cut, can you imagine what Jan and Chris are thinking in this next shot?



Jan Armentrout and Chris Apple untangle party favors. Of course, if Jan weren't such a wild driver in her minivan,

this would never have happened...


Party favors!!!!

They're as much a tradition as the retreat itself. Every year, the Committee works extra hard to come up with creative ideas for small (and sometimes, not so small!) gifts for every participant. This year, the Saturday morning favors were an emory and scissor bob, each of which were attached to little ribbons. Which, of course, got tangled in transit. Jan, you're a wild woman!

Next --> Bedfordshire / Cluny Class