As with all other good things, even the Lace Escape 2000 came to an end. It was with much regret that Sunday afternoon rolled around all too soon. Class continued formally until 4 o'clock, though some people left early to head back into town before it got too late.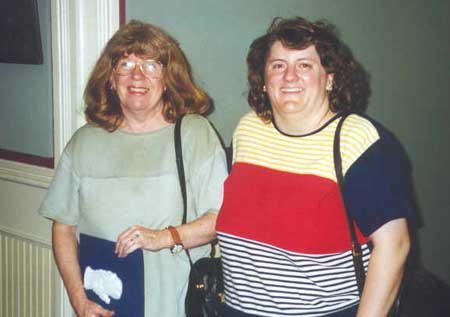 Sherry Mathers and Heather Norris take an after-class picture.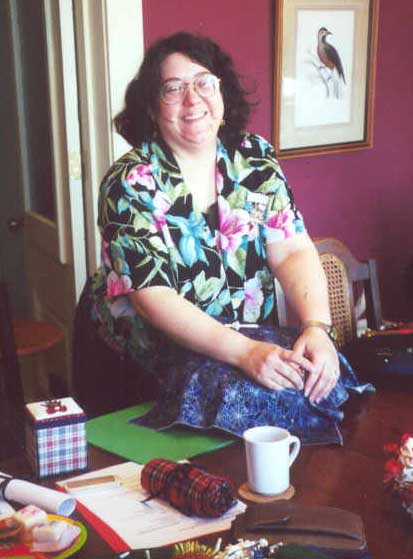 Susan Benzer wraps her lace pillow after a hard weekend's work. She flew
all the way to Texas from Massachusetts! And we're sure glad she did.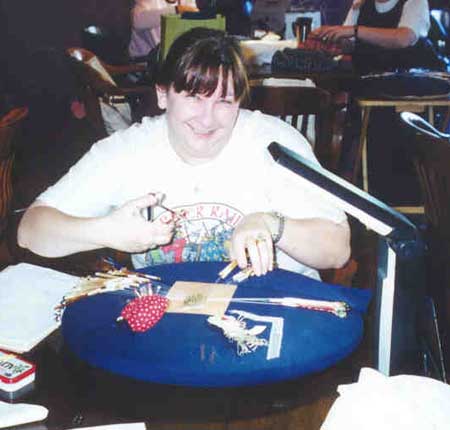 Tammy Hallman pretends to be about to do what we all have wanted to do at one point or

another during the weekend- cut the bobbins off and start over! Confess- you've all wanted to

do that before!



At breakfast on Sunday morning, the theme for Lace Escape 2001 was revealed- Buttons and Bows! We can now spend the coming year preparing for the excitement of February 2001 when we will once again descend upon the Ant Street Inn and enjoy a magical and carefree weekend.


Back to Past Events