Meanwhile, in the upstairs meeting room, Louise Colgan was busy teaching her Bedfordshire class. This year, her class was so successful, she had students literally pouring out the door!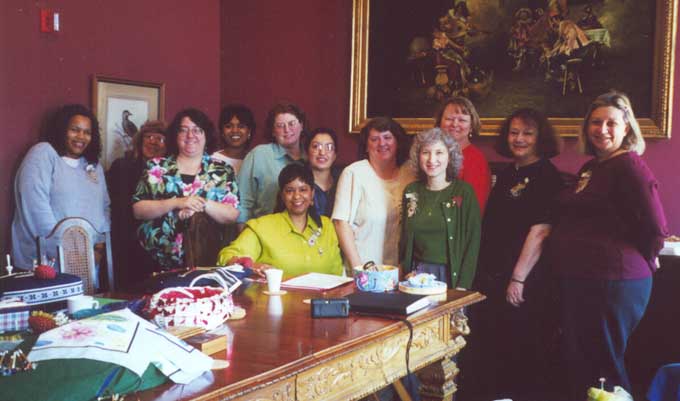 Vicki Donnenberg, Sherry Mathers, Susan Benzer, TaRita Campbell, Jan Armentrout, Debra Lathan, Doreen Delgado, Heather Norris, Louise Colgan, Carole Sattler, Pat Bailey, and Maurine Schellinger take time after class to pose for a group shot! This picture is definitely one for the scrapbooks.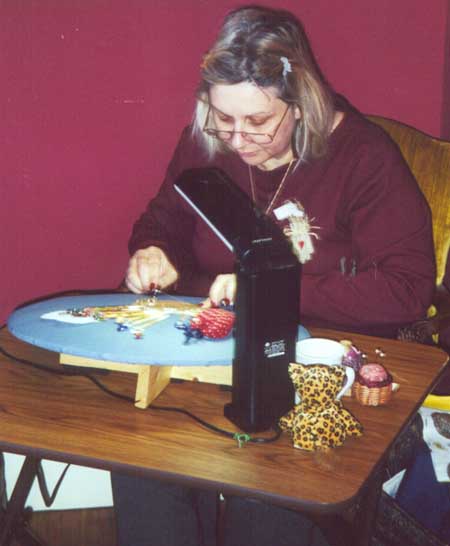 Maurine Schellinger works diligently on her Bedfordshire piece.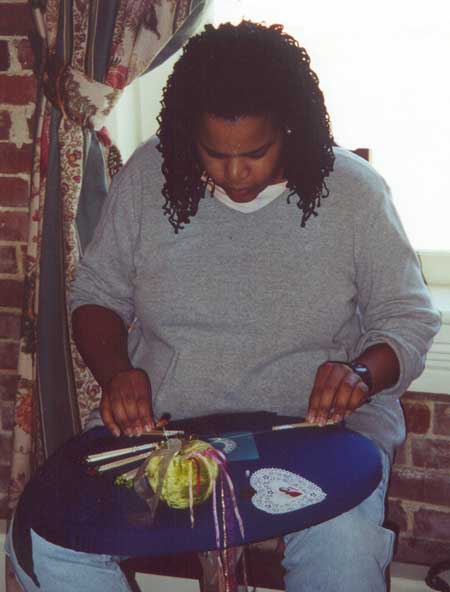 Vicki Donnenberg took advantage of the natural light pouring in from the second story
window of the Ant Street Inn (it's even an East window!) to work on her lace.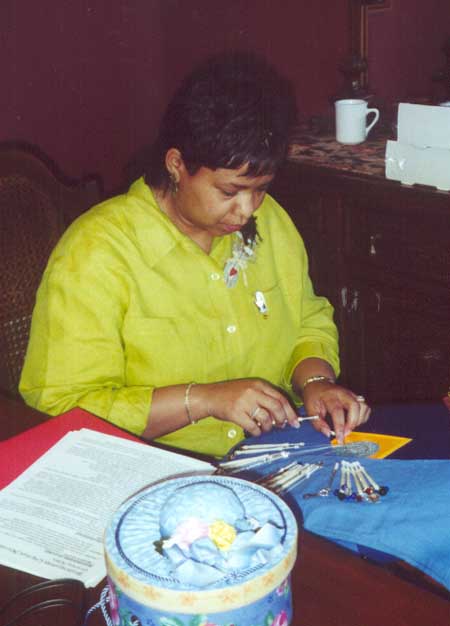 Debra Lathan is hard at work on the second day of class.


Next> Homeward Bound!