The major emphasis for the retreat! Saturday and Sunday, morning and afternoon, are spent in one of two classes. Judy Aycock provided instruction in beginning and continuing Bucks Point, while Louise Colgan taught a class in Bedfordshire. Louise first became a part of our retreat in 1999 and was so beloved by the group that we invited her back again this year.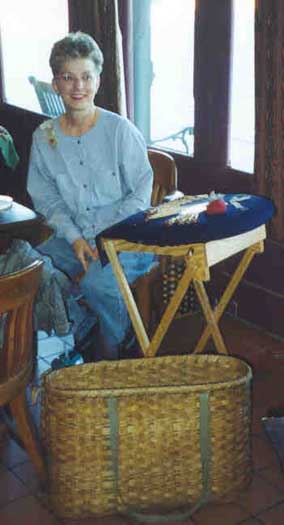 Linda Taliaferro has set up her nest next to the window.
The plate glass windows in the dining room provide excellent
natural light for lacemaking. Besides, she gets to watch the
world go by while she works! Downtown Brenham is a bustling
place on a Saturday!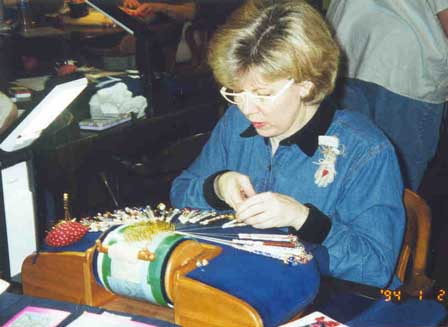 While Judy makes the rounds, Kathy Betbeze continues to work on her piece.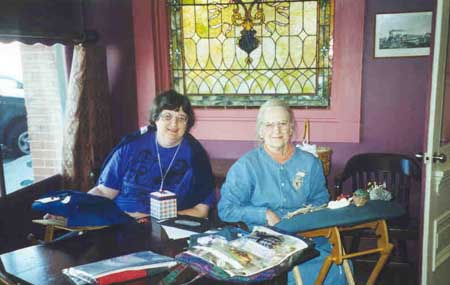 Margo Winstead and Martha Hunter are trying to hide in the corner behind the door.
Their plans are foiled, and their picture gets taken anyway!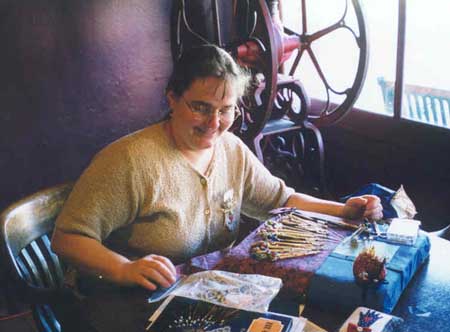 Now this is dedication! Laurie Hughes travelled back to Texas all the way from Massachusetts!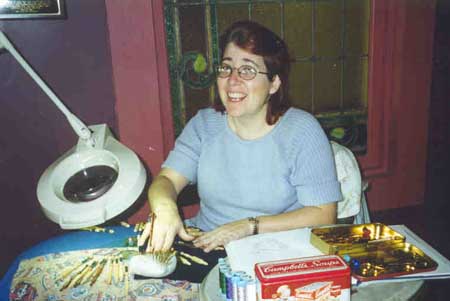 Marilyn Boismier wins the "Biggest Nest" award!


Next> Louise Colgan's Bedfordshire class.