The following piece was worked in Anchor 80, ecru, from a Torchon pattern, "Sharon", designed by Debbie Beever. The pattern was obtained at Lace Embrace '97 in Bartlesville, Oklahoma.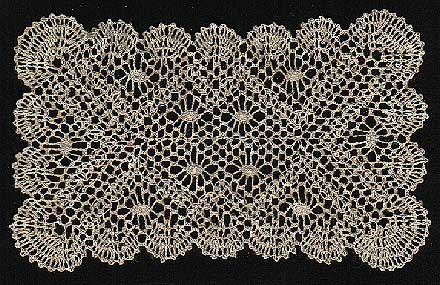 Paul worked one of Judy Aycock's Floral Bucks designs. Started at Lace Escape 2000 in Brenham, Texas, it is worked in 100 Brok cotton with the flower-center gimp being silk and gold metallic threads that have been twisted together.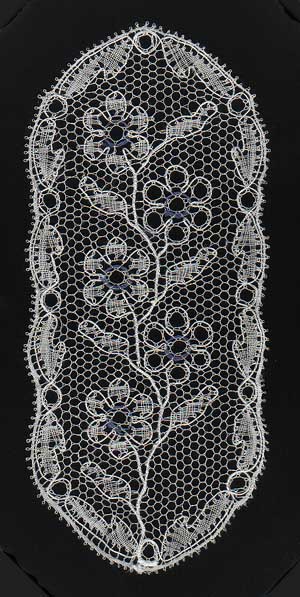 Another finished project! This Milanese Heart, designed by Louise Colgan, is worked in Gutermann silk with Kreinik cord metallic threads. This piece was begun at a workshop in Oklahoma City in January 2001 with Louise that was sponsored by the Lace Guild of Oklahoma (my home group!).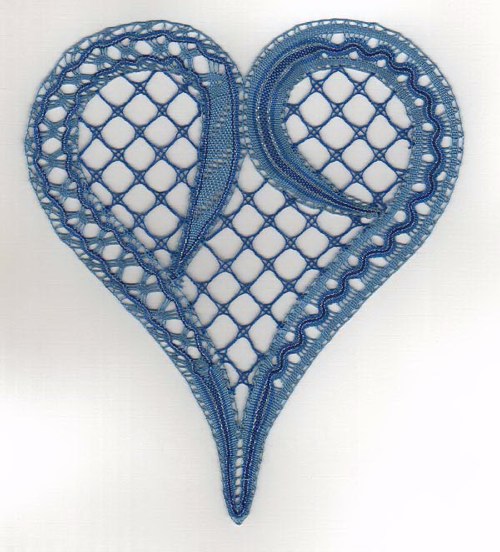 This piece is a Brugges doily that Paul began under Alexandra Stillwell's guidance at a workshop in June 1998. Worked in DMC Cordonnet Special 100, it is a gift for his mother.